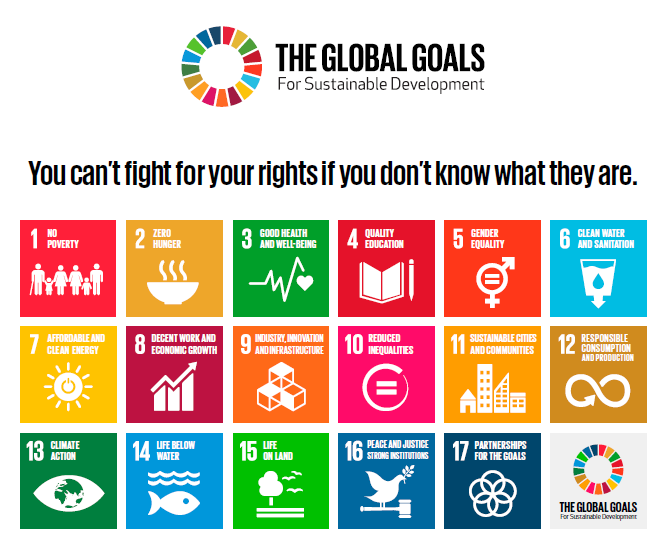 Sustainable Development Goals
After the "rising middle class" theme, the next secular investment trend captures those of us "being left behind." Inequality is the topic of our times, even though barely five years ago it was politely kept off the global agenda. With median real wages stagnant and income inequality in OECD countries at its highest level in 30 years, political support for the lower middle class is a top priority for all policymakers.
Rising income inequality is a security threat to sovereign stability: environmental degradation, poverty, conflict, violence and political instability, but also a deflationary force limiting economic potential. Fighting back, a policy response involving "SDG Investments" are upon us. If you don't know, these are the Sustainable Development Goals (SDGs), a set of "17 Global Goals" spearheaded by the United Nations' 193 Members and recently enshrined by UN Resolution A/RES/70/1 as part of the General Assembly's 2030 Agenda for Sustainable Development [resolution details]. The goals fall into two main areas: social and environmental. The social goals aim to meet basic human needs, others empower opportunity, education, gender and employment – all reducing inequality with innovation and infrastructure, so people might prosper, feel valued and regain a sense of purpose.
Like all government initiatives, the Global Goals provide a viable model for long term growth, but only if private sector capital moves towards them together. Empowering the private sector to be an active participant with government for transformative change, SDGs standardize the world's problems with a menu entrepreneurs, investors and asset owners can choose from. In short, it's still about "real-world" execution rather than annual summits, conferences and impassioned speeches. But the SDGs are here to stay, strengthened by large asset owners (led by Swedish, Dutch and other national pensions) allocating significant capital to SDG related investments. What type of investments? A recent report by the Business and Sustainable Development Commission identified US$ 12 trillion in SDG opportunity available in four systems: food & agriculture, energy & materials, cities and healthcare – all Osiris focus sectors. The prize is greatest in Asia representing a potential bounty of US$5 trillion across specific investments in affordable housing, food, renewables, food waste reduction, energy efficiency and healthcare risk pooling.
-Excerpt 2017 LP Letter